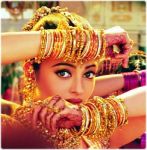 "Numbers don't lie…"
The other day at lunch I met a jewelry maker.  She had her charms and chains and tools laid out on a table at an outdoor café, happily making wearable art in the Spanish charm of downtown San Clemente.
She was a fan of my husband Drew, and she asked if I could answer a question.
"Is it okay to go into debt when you're just getting started as an artist?"  She asked.
She said that her jewelry business was blowing up.  It used to be an effort to generate sales for her work.  Now her problem was that she was in high demand!  But this created two new challenges:
She's faced with the decision of hiring help
She's racked up $$$$ in credit card debt, and it's growing as she continues to buy supplies.
When an artist gets to the point where they are selling more than they can handle, it's exciting!  But it's also distressing if you don't pay attention to the profit you are REALLY making, and making sure the cash is flowing in quicker than it's going out.
Then this lovely lady said to me, "I don't have a business mind."  (Oh, if I had a dime for every time an artist said that to me, I'd be in the Maldives right now….)
IT'S EASY TO THROW MONEY ON A CREDIT CARD TO KEEP YOUR THING GOING….it's harder to do what you SHOULD do, and that is, to pay attention to the numbers on paper.  In other words, make sure that you are actually MAKING money, not LOSING money.
The debt starts out with $30 here, $50 there.  Then the orders for your art continue to come, and you have to order more supplies.  The next thing you know, you owe so much to your debtors that you go out of business, and you have to get a job that that you don't love just to pay your Visa.  It's a terrible road to go down!
I learned the hard way about charging supplies and day to day needs for business.  Without going into too much detail, I'll just say that Drew and I recently paid off a huge debt that was on our backs since the turn of the century.  That debt came from throwing money on a credit card rather than making the best business decisions.
The mistake we made was focusing ONLY on the art and sales of it, and not paying attention to cash flow and profit.  (It could have put us out of the art business!)
The advice I gave the jewelry maker was this:
STOP:  Stop saying "I don't have a business mind."  No one is born with a business-mind gene!  If you can read, you can learn the basics of business.  Make a commitment to train your mind for business.
KEEP YOUR CASH FLOWING: Instead of putting your expenses on a credit card, ask yourself "How can I get the cash flowing in so I can cover my expenses without charging?"  One way is by getting a deposit up front from your customers.
Explain to your customer "I'm going to have put out money for supplies.  I'll need a deposit."  Most people will understand this and want to work with you.  Some won't.  For wholesale sales to retailers, you could offer discounts for payment upfront or in 15 days.  You'll have to get creative and find ways to keep that cash flowing.
MAKE PROFIT MANDATORY FOR EVERY PROJECT YOU DO:
An accountant once told me "Without a profit, you've got a hobby, not a business.  Numbers don't lie."
This is so basic, but many artists don't pay attention to their profit.  They get caught up in the excitement of making the sale, getting new collectors, making people happy with their art.  And it's great to be  getting all that attention and love.  But love doesn't keep you in business.
And if you go out of business, your time creating art will diminish because you'll have to do something else to pay the bills.
The quick and easy way to figure out your profit: For every project or sale, make a list of all your expenses, subtract from your gross sales, and the difference is your profit .
Make sure your list of expenses include:  The cost of your supplies, the cost of an assistant, the cost of gas for traveling and anything else associated with the making of the item(s).
Now, just for giggles, take your profit and divide it by the number of hours that you've spent making the art.
There's your hourly rate, and this is the amount that you are actually earning (before taxes).
Sometimes that hourly rate is AN EYE OPENER!  You might find that you are making less than a factory worker in Cambodia. And then you'll get real depressed.
DON'T DESPAIR if you find out that you're making less than you intended. Thank yourself for figuring this out before you went any further.  Now, with this information, you can correct the situation.
To increase profit you can:
Raise your prices (stop under charging for your work)
Lower costs
Sell a different item that takes less time to create
Market to a group of people who are willing to pay more for the same thing
Sell direct (instead of to retailers or galleries where you earn half of the sale price)
Use a different medium, venue, etc.  Get creative!
If you are an artist, the world needs your treasures!  I want you to be able to contribute your talent to the world.
So keep an eye on your profit, track every expense and your time as best you can, and KNOW how much you are really making.
Please, leave a comment below.  Let me know what challenges you've had to deal with on this topic, and if this has been helpful.
Maria  xxoo
.