One of the top experts in art licensing is J'Net Smith, founder of All Art Licensing.  J'net was kind enough to share some of her art licensing secrets in three articles.
Guest Post By J'Net Smith:
In our last segment, I provided serious questions to help you determine if art licensing is a good fit for you. When considering whether to agent yourself or find art licensing representation, I believe that the most important aspects will be to determine:
1)      Do you have the skill sets to pursue, sell and close licensing deals?
2)     Can you manage marketing and sales, while creating art and running the general aspects of a growing business?
3)     Are you willing to share 50% of your licensing revenue (approximately) with your agent for their services?
So if sharing half of your licensing revenue is more appealing than spending 60-70% of your time in sales and marketing mode, then finding an agent is probably the right decision for you.
My advice is to look for an agent in the same professional manner in which you would pitch the biggest account you've ever tried to nail and won!  Of course, any initial sales you can make will help bring an agent on board, but it doesn't mean you can't get one if you've never had a licensing deal.
While agents involved in art licensing tend to be art-lovers, or they probably wouldn't be in this industry, the bottom line is they are in business to make money.  Artists tend to forget this key point.
An artist's objective should then be to sell an agent on how they can make money from your art.  Furthermore, in today's economy, few agents can afford to help an artist start from scratch.
Artists need to prepare to work with an agent and approach them after having:
1)      Studied and learned all you can about the art licensing industry.
2)      Spent time organizing their art, building a portfolio of collections and a viable art licensing web site.
3)      Prepared an agent presentation with a letter of introduction and art samples.
Those artists who allow agents to get started selling right away, will have a great advantage over other artists—no matter what their talents.
So if you truly want an agent, then approach the process of researching and pitching agents as your full time business. And the exciting news is that, if you want to represent yourself, you need to tackle the same things to get started.
In Part 3: What Exactly Do You Need to Get Start in Art Licensing, I'll review the list of materials you'll want to have in place before pitching agents and manufacturers.  (Will be posted Friday April 23)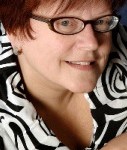 Jeanette Smith has more than 25 years experience in the licensing industry, including building the Dilbert™ brand from its infancy to a global corporate icon.
J'net created All Art Licensing to share her knowledge through coaching, training, advising and licensing all types of creators to maximize the power of their talents worldwide, while saving time and money! www.allartlicensing.com offers online classes, audio downloads, e-books, workshops and free resources including a monthly newsletter, live Q&A and blog.