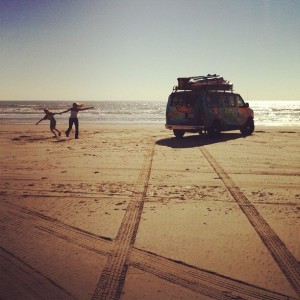 WHAT I AM FOCUSING ON NOW (Last quarter 2015):
(This idea of posting a NOW page came from the brilliant Derek Sivers)
The items listed below are my main focus right now, in order of my priorities.  Anything else that does not fit with this focus will be denied!
Maintaining Bad Ass Physical Energy!  After recovering from a two year illness,  my main focus is maintaining physical health and strength so I can continue to hike big mountains, surf, backpack and pull of some bad-ass yoga poses!  I am keeping my immune health high by sleeping 8-9 hours a night, exercising daily (yoga, hiking, surfing), and taking the time required to prepare highly nutritious organic foods, juices and homemade raw meals.
Exploring Life with my Family, Traveling & Having Fun:  Raising two teenagers, being there for them when they need me at every water polo game and running meet.  All holidays and summers are spent traveling, camping and exploring, having fun in nature with them.
Introducing Drew Brophy's Sacred Geometry Art to the world; cultivating new collectors and making Drew Brophy the number name in art in the new science world.  We will earn over $350,000 in 2016 with Drew's fine art sales.
Maintaining Sales of Drew Brophy Fine Art and Products:  Website nurturing, newsletters, nurturing clients, etc.
Consulting Artists on how to increase art sales through tried and true strategies:  I help artists to grow their business through live phone consulting and courses.
Creating a new online course series for artists – So that I can help as many creative entrepreneurs as possible, at an affordable price
Continued Study of what's important to me:  Studies of alternative medical treatments (holistic), sacred geometry and personal and business growth.  I never stop learning or trying new things.