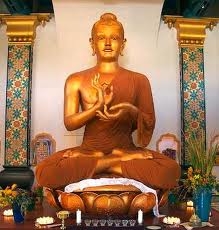 "Until one is committed, there is hesitancy, the chance to draw back, always ineffectiveness….the moment one definitely commits himself, the providence moves, too."  William Hutchinson Murray
Money is the physical manifestation of a promise to do something in the near future.
You prove your commitment when you put your money down.
Once the money is paid, you are well on your way to the end result.
On the other side of the fence, your clients are committed when they put their money down.
ON TRAVEL:  Remember that last plane ticket you bought?  You knew it was non-refundable; there was no turning back.
The moment your pulled out your Visa card and made the payment, your mind went to where you were going to be.  For me it was Hawaii.   The day I bought our plane tickets to the North Shore, I was already surfing Puaena Point in my mind!  I was there before I was actually there.
ON BUSINESS:  Some people call me hardnosed, and heck, I've been called worse!  But when it comes to business, I'm very serious about keeping my little venture running.  And so, I have to weed out the committed from the bullshooters.
Often we have people come into our lives that promise us the moon (and lots of money), but don't deliver.  Many years ago we figured out a great way to make the bull-shooters disappear and the serious stay.  (And it prevented us from ever getting ripped off again.)
Drew and I instituted a policy that requires a client to pay 50% up front (or an advance of royalties), before Drew will begin work on any art project.
I almost never deviate from that requirement, even when dealing with friends or family.  Here's why:
Without the client's commitment (money), they could change their mind halfway through the project.  Or their boss could choose to change direction.  Or their Board of Directors can decide to call it quits.  This is not about trust at all; it's pure common sense.
When a client hands over their deposit, I know they are serious.  They are committed.  And that gives me the green light to move forward.
(And, I must add, your best clients will not ever have a problem paying a deposit.  We just got a commission from Google, yes, mighty and powerful Google, and they did not have a problem with our deposit requirement.)
But this doesn't just work for clients; it works on myself, too.
ON LEARNING:  Commitment is what separates the serious from the not-so-serious.
It breaks out the losers from the winners, the criers from the happy.  Commitment is what will lead you to the end result you seek.
When you pay for a class that you plan to take, you have made a commitment to the goal of learning something new. 
A strange thing happens when we put money down on a class; we begin learning immediately, even before the program begins.  We start noticing others who know what we seek to learn.  We begin reading up on it, in advance.  We are committed.
A couple years ago I signed up for a one week meditation-writer's retreat with bestselling author Susan Piver.  When I paid for my plane ticket to Denver and a week at the Shambala Mountain Center, I had already begun my lesson.
The money was my commitment to learning to be a better writer and to meditate more deeply.  Before I even left for the retreat center, I was learning.  I had committed with my money, which translated to a commitment in my mind.
HOW COMMITTED ARE YOU TO YOUR GOALS?
How committed are we to our goals?  The money we spend is one barometer of how serious we are.
Some people tell me that they are committed to learning about art licensing, but yet they aren't willing to put the money into taking LIMA's one-year course in licensing.
Some say they are committed to propelling their career forward, yet they aren't willing to put their money where their mouth is. 
There are resources out there that can save you years of work, if only you commit.  The recent smARTist Telesummit is an excellent example of serious, committed artists who had no problem paying $500 for a two-week course to learn from the top art experts in the country.  Many say that the value they gained from that course was priceless.
Committed people aren't afraid to spend money on consultants and coaches and good attorneys.
It wasn't that long ago that I decided to start consulting artists on the side.  I didn't know what to expect; I wondered who would be willing to pay me $150 an hour for my expertise.
After about my twentieth consulting client, it dawned on me that every single artist that I worked with was highly intelligent, open-minded to advice and applied it.  Things always worked out for them.  Most were already very successful.  I was surprised, because I know so many people that are the opposite.  It was refreshing.
Then I realized:  Underachievers don't hire consultants.  Winners do.
Underachievers can't commit.  Or they refuse to.  Or they claim that they can't afford to take a class or course or hire someone to help.
Being unwilling to spend money to further your career or to learn something new or to solve a problem will keep you right where you are.  You can't grow from a lack of commitment.
But those of us who are willing to put our money where our mouth is, we show our commitment, and the results show up.
What have you committed to recently that was a big step for you? Or is there something you are considering to commit to?  Please share in the comments!  I'd love to hear your say on this topic.
Maria xxoo
.