Maria / September 19th, 2014 / business of art, More Money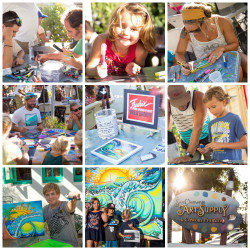 "Without Profit, your business will die." 
There is a reason that some artists are successful in business, and some are not.   The successful ones put effort into learning, and applying, business sense when running their …
Maria / July 20th, 2014 / 10 Success Principles for Artists, Art Marketing, business of art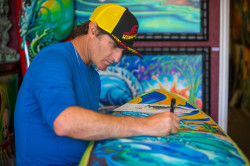 "At the age of six I wanted to be a cook. At seven I wanted to be Napoleon. And my ambition has been growing steadily ever since."   Famous Artist, Salvador Dali
Many of the artists that I consult …
Maria / June 7th, 2014 / business of art, licensing, Written Agreements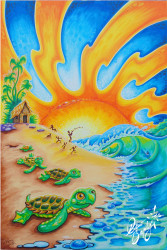 A reader wrote and described a common challenge that artists face:
"My biggest problem is deals and contracts, and how to close a deal with clients in a way that we both win. 
…
Maria / May 3rd, 2014 / Art Marketing, business of art, licensing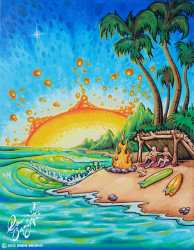 The more your name is seen on your art, the more you will be remembered as an artist, the more the phone will ring, the more people will visit your website.
Two questions I get …
Maria / April 2nd, 2014 / business of art, Personal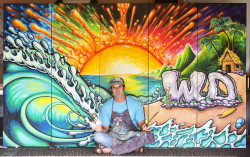 One of the advantages of being an artist and working for ourselves is that we get to call the shots on how, when and where we will work. 
The …
Maria / December 1st, 2013 / business of art, More Money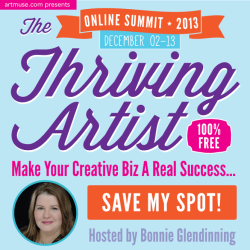 In 2008, when everyone was hit hard by the recession, Drew and I were still going strong with our business of selling and licensing art.
But our revenues gradually started to decline, as many of our best clients and licensees, …
Maria / November 13th, 2013 / Art Marketing, business of art, Entrepreur
Many of the creative entrepreneurs that I consult with have trouble making calls to customers, galleries and agents.  They fear rejection and being told "no" so much so, that they avoid the process of getting new business altogether.
I'm going …
Maria / September 22nd, 2013 / business of art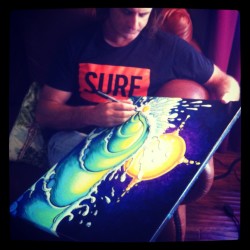 If I had a dollar for every time an artist said to me "I don't have a business mind," I'd be posting this while lounging on my yacht off the Mediterranean Coast right now!
Anyone can develop the basics of …
Maria / August 18th, 2013 / business of art, Deal Making, Murals, Pricing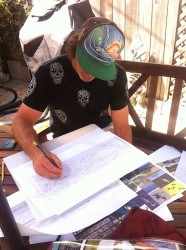 "Should I email a client a sketch for their mural, before I'm paid anything?  I worry they will take it to another artist and use it.  Should I send it with a contract?"
This …
Maria / July 16th, 2013 / business of art, Entrepreneur
A reader sent me this email, asking for help: . "An old friend asked if they could use one of my painting images for his company's website and newsletters.  He's a nice guy, and I want to be generous.  But…. …
Maria / June 19th, 2013 / art licensing, business of art, Written Agreements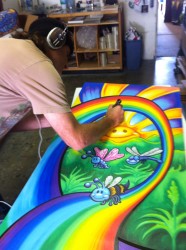 One of my readers asked: 
"A company from China saw my art online and loved it!   They asked me to send 3 images they can print on fabric.  …
Maria / May 16th, 2013 / art licensing, business of art, Deal Making, licensing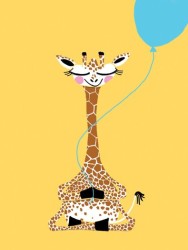 (Artwork by the wonderful, fun and talented Sara Jane Franklin.  Check out her blog here!)
When Drew and I started showing his art at trade shows, the mission was to generate interest from publishers so that we could license Drew's …