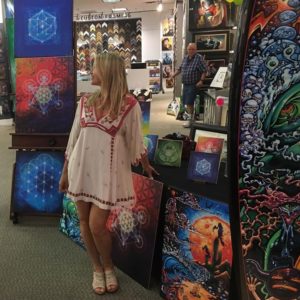 "When it comes to art, money is an unimportant detail.  It just happens to be a huge unimportant detail."  Iggy Pop
When I wrote Art, Money & Success,  I wanted to answer the most common questions I hear from artists, and one is "how much should I charge?"
So I included sections that tell how much money we charge for paintings and illustrations and how much $$$ we have been able to get up front from a licensing deal.
After the book went to print, I felt serious writer's remorse.  First of all, I hadn't gotten my husband's permission to tell ALL.  I suddenly was afraid that he would be really, really mad at me.  (I'll tell that story another day.)
And secondly, I was worried that the dollar amounts wouldn't translate to many people.
Some would read it and think "wow, they aren't charging enough" and others would read it and think "there's no way they charge that much!"
What I think is a lot of money, is not much at all to someone else.  Some would look at the income Drew and I have earned and scoff at how little it is.  And others would say "wow, you guys are killing it."  It's all relative.
Einstein said that time is relative, and it goes fast or slow, depending upon what you are doing as the time passes.
I have found that MONEY IS RELATIVE, and your feelings about actual dollar amounts depend upon your background, where you live and how you were raised.
For some, charging $500 for a wall mural is just fine.  For others, that amount is ridiculously low.  It's all relative to what feels normal to you.
Money Relativity is great for your art business if you were raised by parents who have a healthy money consciousness, or if you developed it on your own.   A healthy relationship to money means you are not afraid of asking for money or of running out of money. Instead, you expect to have a thriving, cash-flow rich business.  And with that expectation, the money comes to you. 
Money Relativity makes the art business difficult for those who do not have a prosperity consciousness.  
If you worry about money, are afraid to ask for it, fear charging too much or too little, and think that there is scarcity in the world, these feelings will manifest into actions which manifest into lack of money in your pocket.
You will earn less, due to your fears.  And your fears will become reality.
The $500 Artist Vs. the $15,000 Artist
How is it that one artist will charge $500 for a wall mural, while another would charge $15,000 for the same wall mural? I have seen this disparity many times.
The art may be just as good from one artist to another, but the $500 artist is afraid to ask for more.  She feels like it's not worth more.  She thinks her client can't pay more.  Or the client is a friend, so she feels obligated to give freely.  She's always only ever charged a small amount, to barely get by, and so the low fee feels normal to her.  She's accepted the "starving artist" paradigm as truth.  She often says things like "I can't afford to do that" and "No one has the money to pay me."  Her words become her truth.
The $15,000 artist is accustomed to being paid fairly for her work.  She knows its worth and she puts out better quality than the $500 artist, because the money she's being paid enables her to use the best materials and hire an assistant.  She expects that her clients can pay her prices, and she knows that many people out there have the money to properly pay her.   She seeks out clients that can afford her prices, and her clients are happy with her and refer her out to their friends, who also can afford to pay her prices.
The amount of money you charge is relative to your own personal beliefs surrounding money and prosperity.  The money you are earning has nothing to do with what people can afford to pay.
The world has more money in it today than ever before.  What you believe you can get, you most likely will.  Regardless of what you believe, be it $500 or $15,000.
What do you think?  Have you struggled with your prosperity mindset?  If you have thoughts on this, please share in the comments!