Artist Consulting
ONE-ON-ONE CREATIVE BUSINESS CONSULTING SERVICES:
Want to know if the contract you're about to sign is good for you?  Need help putting an agreement together?
Not sure what to charge $ a client for an opportunity presented to you?
Do you need help with your personal branding or want to take your art business to the next level?
Do you wish you had someone to talk to that knows this business inside and out?
Here I am!
I will work with you one-on-one to solve a specific problem or goal.  I sincerely love working with creative entrepreneurs and helping them to grow their business.  My experience will save you years of learning.  I TAKE THE PAIN OUT OF THE BUSINESS OF ART, SO YOU CAN CREATE WITH CONFIDENCE!
 I can help you with:
PRICING / PROPOSALS – Need guidance on preparing an art or mural proposal?  I'll help you determine what to charge, what details to cover and I'll even provide you with tips on what a written proposal should contain.
AGREEMENT/ART LICENSING OR OTHER TYPE OF DEAL REVIEW – Offered a deal but not sure if it's a good one for you?  I can help!  Using my experience with deal-making, I will consider what's important to your art career and help you determine if the deal is a good fit for you.
ARTIST-AGENT RELATIONSHIPS – Getting into a new relationship, either as an agent or an artist?  I can help you determine the best way to move forward, and if the agreement is fair for both parties.
DEAL MAKING and BRAINSTORMING – I'll help you understand any agreement you are going into, what changes to the deal you should ask for, and will create a course of action for a win-win negotiation with a client.  I'll also help brainstorm how to launch or land that next big project or client you dream of.
ART LICENSING – My expertise will save you

years

of learning.  (I have Licensing Forms and Templates for you, too)
RESOLVING PROBLEM CLIENTS AND SITUATIONS – I will help you solve what seems impossible with a difficult client or misunderstanding.
BRANDING – I'll help you determine what you need to do to position your personal "brand" through your marketing efforts online and otherwise.
TEMPORARY AGENT!  Do you just hate talking money with a new client?  Need someone to negotiate and work out a deal for you on your behalf?  I'll be your temporary agent for the set up of the deal.  Tell your new client that your agent will work out the deal, so you can focus on creating great art!
When I'm finished with you, you will have gained confidence in yourself as a good "business-person" and you'll breathe a huge sigh of relief!
My expertise is in ART MARKETING, LICENSING AND DEAL-MAKING for creative entrepreneurs (artists & small business owners).  I've been in this field for well over a decade and have a great understanding of how small business owners and artists can market and brand themselves.  I've also put together hundreds of deals for artists.
I won't help with: Web design, Galleries or Grants.   If you are looking to enter into the world of fine art through the gallery system, see below my recommendations on who can best help with these things.  (I can, however, help with contracts and challenges you may have with a gallery director).
DISCLAIMER:  I am not an attorney – My recommendations are purely based on my many years of experience and art licensing and business training.  While I can help you decipher a contract and understand the basics of it, I am not  a licensed attorney.  For legal advice on contracts, please contact an attorney.
HERE'S HOW I WORK:
Depending upon your needs, see below are a variety of levels to choose from:
1:  IN DEPTH CONSULTING HOUR:  One *hour of consulting to help you understand an Agreement/Deal or to make a solid plan for you.  (And follow up as needed.)  $175/hour – To set up a time, please do the following:
1.)  Send payment for the first hour of $175 via PayPal, using the e-mail address info@drewbrophy.com in advance.
SCHEDULE our call through my calendar system, here:  https://calendly.com/mariabrophy75
Then:  E-mail consulting@mariabrophy.com, tell me specifically what you need help with, and I'll let you know if I believe that I can help you.  (If I don't think I'll be of value, I'll refer you to someone else and refund your money promptly.)
2.)  *If you have an Agreement/Deal that you want me to review, our time will work like this:  I'll review the contract prior to our call and our phone session will be 35 minutes rather than an hour (the price remains at $175).
3.)  Send links to your artwork and attach any document you want me to review.
1.)  Send payment in the amount of $75.00 via PayPal, using the e-mail address consulting@mariabrophy.com .
2.)  SCHEDULE our call through my calendar system, here:  https://calendly.com/mariabrophy75
3.) E-mail consulting@mariabrophy.com, tell me your question and we will set up a time to talk.  (If I don't think I'll be of value, I'll refund your money promptly)
3.  BUY ME LUNCH, I'LL ANSWER YOUR EMAIL QUESTION!   People are always asking to take me to lunch in exchange for info!  However, due to a busy schedule, I'd rather have you send your burning question by e-mail and I'll answer it within 48 hours (on weekends allow 72 hours);
1.)  Send me lunch money in the amount of $35.00 via PayPal, using the e-mail address consulting@mariabrophy.com.
2.) E-mail consulting@mariabrophy.com, tell me your question; I will send my answer as quickly as possible.  (If I don't think I'll be of value, I'll refund your money promptly)
4.  ARTIST BRANDING ASSESSMENT PACKAGE:  I will review your art, your website and your online "story" to help determine if your information is in line with who you really are and what you want to project out into the world.  This package is done entirely by email.  I will review your website, and then give you an assessment and a list of the 3 most important steps to take to tighten up your online persona.
To get your brand as an artist assessed, please do the following:
1.)  Send payment in the amount of $150.00 via Paypal, using the e-mail address info@drewbrophy.com.
2.)  E-Mail consulting@mariabrophy.com and ask for your ARTIST BRANDING ASSESSMENT PACKAGE.  Include links to all of your online social media accounts and your website.  I will then send you a list of questions, and once received back from you, I will email your assessment.  Please allow up 2-5 days for completion (plus weekend days).
5.  TEMPORARY ART AGENT PACKAGE!  If the thought of negotiating and working out a deal with a new client is making you feel sick inside, I can help!  The advantage to hiring me to be your temporary agent is this:  I'll take the angst out of deal-making for you, you can focus on the art, and your client will be happy in the end.
This Package Includes:
Brain Storming session with you

– For 30 minutes – I will take the time to learn what's important to you and your future as an artist (the contract language will have to reflect this).  Then we will discuss what you want from this deal.

Communication Between Your Client and Me

– You will tell them that your "Consultant" is handling the deal – and refer them to me.  I make a deal on your behalf, amicably, based on what you want and what the client needs.  (You, the Artist, will approve everything that I communicate on your behalf).

Professional Offer/Deal Memo/Proposal

– The first step in moving forward with a new client is offering them a deal, or reviewing their deal.  I will keep the process moving along so that we can get to the next step, which is:

Written Agreement

– I will review the main points of their contract that are important to preserve your art career, and work with the client to make the changes you need.  (Please note that I focus entirely on the agreement/deal itself, not the legal language, as I am not an attorney).  

Close the Deal Quickly

– We won't let this one get away!  My goal is to close the deal as quickly and amicably as possible so that you can get to work, get paid, and be on your way to a new wonderful working relationship with this client.
PRICING:  Since every deal is different, pricing will be based on my time spent.  The starting price for this package is $495.00.  If the process gets dragged out (some do), additional hours that I spend will be billed to you at the cost of $150 per hour.
*If the deal dies before we get into the meat of it (i.e. the client pulls out after the offer) I will refund part of your payment based on how much time I spent.  
To get started:
1 – Send payment in the amount of $495.00 via Paypal to info@drewbrophy.com
2 – Email me at consulting@mariabrophy.com with details on the deal.
3 – We will set up a time to talk on the phone and begin the process!
5.  ART LICENSING AGREEMENT TEMPLATE PACKAGE:  We all need a little help getting started.  If you want to create your own Art Licensing Agreement, this package will help.  This License Agreement template will work for many art licensing deals.
This package includes:
Sample License Agreement Template in a Word Document that you can make changes to so you can use it again and again, for many different deals
Separate PDF sheet explaining terms, sections of the contract; basics of what you need to know to get started
One consulting email exchange (within 10 days of purchase) with me, with your questions;  I will answer within 72 hours
BONUS Template! An AMENDMENT to a License Agreement, for future use should you make changes to any license contract, add new artworks, or extend the term of an agreement.  This template is provided in a Word Document with instructions so that you can make changes to it as needed.
 (Do not use this template for a complicated deal or when there are huge sums of money involved; you'll need an artist's attorney for such situations.  If you aren't sure if this is for you, email me and I'll let you know.)
PLEASE NOTE:  I am not an attorney; the forms that I use have been developed over time for use with both my husband's licensing deals as well as other artists that I have worked with, with the help of many different attorneys along the way.  To have your own contract drawn up, specifically to meet your personal situation, please consult a licensed artist's attorney.
To get your Sample Licensing Contract Package, please CLICK HERE.
TESTIMONIALS FROM PAST CONSULTING CLIENTS:
"To those small business owners who have questions about licensing and you aren't sure if Maria only works with artists or she may have answers for you too?  The answer is a sound YES!  She helped us from the first question to the last during the one hour session.  Thank you, Maria, we are in the process of getting our booth ready for the Licensing Expo!"  Ozzy Oguz of Simply Uhu brand.
Maria's insight and wisdom are invaluable for the business of art licensing. She clarifies the process and does an excellent job of explaining the nuances and details. She is patient and fun to work with too!"  Maria Scrivan
"She helped me put together a contract that was fair and agreeable to BOTH parties. Maria is a professional that that explained things in understandable terms."  Bill Werle
"Maria helped tons with our marketing strategy.  She gave us great strategies about using the power of the Press Release and ways to make our site more efficient.  She was very easy to talk to and she gave suggestions that we didn't ask about.  Great bang for our buck!  Will be using her services in the future."
"I turned to Maria when I was struggling with a new opportunity for my art. Her insight into the business of art helped me understand and appreciate the possibilities, while protecting myself from any missteps. Maria understands both the mind of the artist and the logic of business, and she helped me understand how to balance these two worlds." Daniel Sroka
"Maria had obviously put time into preparing and came to our conversation with a PLAN OF ACTION.    Her advice was concise, positive, reassuring.  You can tell that she practices what she preaches.  AND ABOVE ALL her recommendations WORKED! " Kim Von Ohsen Baxley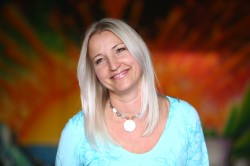 Thanks for allowing me to connect with you!  If you aren't ready to set up a consulting appointment with me,but you have a general question that all artists would benefit from, post it on my Facebook Page.  I love getting those questions – it gives me something to write about.
RECOMMENDATIONS / RESOURCES TO HELP YOU:
Please note some of the links below are affiliate links, which means that should you purchase from an affiliate link, I will receive a small commission.  Thank you for supporting this blog!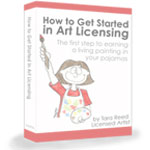 **FOR HELP WITH GETTING STARTED IN ART LICENSING I highly recommend Artist Tara Reed's e-books and consulting programs on Art Licensing Basics.  This is a great place to start.  I signed up to be an affiliate of Tara Reed's after buying some of her e-books and reading her blog.   She's a wonderful wealth of knowledge!
Also Recommended:  Joan Beiriger's Blog – she shares a lot of licensing info that's been a great help to many.

**HOW TO UNDERSTAND ART LICENSING CONTRACTS Need help understanding Licensing Contracts?  Want to know how to negotiate a better deal, how it all works, what's a reasonable royalty rate and advance to ask for?  Artist Tara Reed and myself co-wrote this e-Book to help save you years of learning this stuff the hard way.  The cost of the book is much less than the cost of one hour of consulting. For those artists who are on the fast-track to art licensing success, buying this e-Book and an hour of consulting with me will provide you with years of experience in art licensing.
**Special:  For those who purchase How To Understand Art Licensing Contracts, I offer $50.00 off your next hour of consulting with me – use this discount within two months of purchase, please.**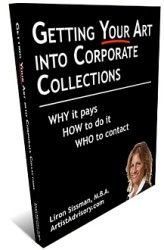 ***HOW TO GET YOUR ART INTO CORPORATE COLLECTIONS (HOSPITALS, CORPORATIONS, HOTELS, ETC.) Getting Your Art into Corporate Collections ebook by Liron Sissman is short and sweet, but it's greatest value is telling you what you only learn after years of being in the biz (and now it's all here in an ebook):  How they work, where to find them.  Liron even shares contact information for many of the art consultants and brokers, which is a treasure trove of info!  Check it out here:   http://bit.ly/OP40Cl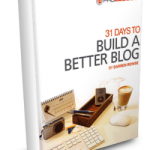 **FOR HELP WITH GETTING YOUR BLOG STARTED OR IMPROVED
When I started this blog, I bought 31 DAYS TO A BETTER BLOG to help me get it going.  I learned so much from it, and have referred it to so many people, that I've signed up as an affiliate.  I highly recommend this e-book – it's been a "bible" for me that I refer to again and again.  Also, sign up for their daily blog posts (free)!