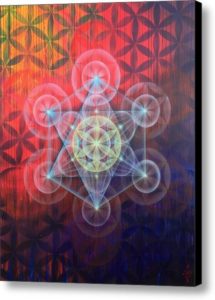 Many artists don't realize that they can say "no" to something that will harm the future of their art.
I want you to know that it's up to you to enforce the best decisions for your artwork.  If a Licensee (or client) wants to print your art on a product that is of poor quality, or they want to sell it in a chain of stores that would harm your brand, you must tell them "NO."
After all, it's your art business.  You are a business owner, and your art is your brand and it's up to YOU to decide what will happen with it.
Many artists are afraid to tell a client or an agent "no" to something they feel may harm their future as an artist.
But it's your responsibility to protect your brand.
What I mean by "brand" is this:  The unique features of your work and of your personality make up what is memorable about it.  Your brand is what people use to distinguish your work from another artist's work.  If you make too many wrong moves with your "brand" you will harm the public's perception of it.
For example, if you are a fine artist that sells high priced paintings to collectors, you would harm your future fine art sales if you allowed a client to print your art on low quality products sold in Wal-Mart.    On the other hand, if you are an illustration artist who creates designs specifically for mass market products, then printing your art on Wal-Mart products would enhance your brand.
For every artist, the right decisions will be different.  You have to determine what is right for your brand and your art.
Everything you do with your artwork will leave an impression with buyers.  Everything you allow others to do with your artwork will affect your brand as well.
Knowing this, you must protect your brand from anyone who might harm the vision you have for it's future.
You can protect your brand by making decisions for your artwork that is in alignment with your future goals and a desires as an artist.
The way you make decisions that are in alignment with your future goals is by knowing what you want and then being confident enough to enforce those decisions with your clients.
If you find yourself in a situation where an agent or a licensee (client) wants you to do something with your art that will harm it's future, such as printing it on something that isn't in alignment with your brand; or if they want to make changes to the art that will harm the integrity of it, confidently tell them no.
Say, "I'm sorry, that is not in alignment with my brand or my business model.  Let's do something different instead."
Remember, no one will care about the future of your art and your brand except YOU.
Have you ever had someone try to do something with your art that you didn't like?
Or do you have a problem with a client right now, that wants to do something with your work that you feel may be harmful to your future?  Please share in the comments and let us know!
Maria xxoo
PS:  If you liked this article and want to know more about licensing, sign up for my FREE ten week series called "ART LICENSING MADE EASY" which will teach you how to license your work, negotiate contracts and know what to charge for licensing your art.  SIGN UP HERE!