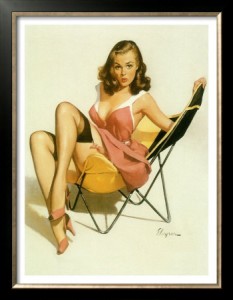 "Honest poverty is a gem that even a King might call his own, but I wish to sell out."  Mark Twain
A bright young artist I met on the beach yesterday was concerned about "selling out".
She's fortunate enough to get commissioned work from local buyers in her her community, but the subject matter that some of her clients ask her to paint worries her.
I was impressed when she told me that she quit her job waiting tables so that she could paint full-time.
She took a loan to get her business started and she's taking the leap into being a full-time artist.
That kind of committment is what leads to success.  I have no doubt she'll go far, as she works to figure out the rest of pieces of the puzzle.  She had a lot of questions.
"Am I selling out when I paint what they ask for?"  She was taking her career as an artist very seriously, and didn't want to make big mistakes that might hurt her future.
Every now and again the Big Sell Out Question emerges, and I've written about it before, on a different topic, as well as on the question of Should an Artist be Paid for their Work?
She mentioned that a lot of people wanted her to paint dogs and particular landscapes and other subject matter that she isn't drawn to.
I pointed out that many people paint dogs and love it, because pets are their passion; but she said that's just not for her.
I asked her what she is drawn to, what would be her preference to paint.  She said she's working on finding her niche and her own style.
The one thing she's sure of is this:  her passion is painting, and she's good at it, and that's why she has no problem getting commissions.
In the hot South Carolina sun, sand blowing in the wind, we talked about what it means to "sell out."
Selling out is not what a lot of people think it is.
Selling out is when you agree to do something that goes against your personal values, just for money.  For every single person, selling out is different.  We all have very different personal values.
For example: a person who doesn't believe in drinking alcohol would be selling out if they accepted a commission from a liquor company.  A person who abbhors corporate America is selling out when they accept a large grant that's funded by Microsoft.
Painting subject matter that isn't your favorite isn't necessarilly selling out.  I look at it like this:
An emerging artist, still working out their niche and their style, will benefit from the opportunity to paint in different styles, mediums and subject matter.
They may be asked to paint something they normally wouldn't, only to discover a spark of energy, one that wakes up a part of them, and through that exercise they discover something that they love!
Experimenting can open an entire new world of possibilities for an artist.  And at the same time, you don't have to go back to that old job that doesn't do anything for your art career.
Waiting tables vs. Painting dogs:  At least with painting dogs (or any subject that's not your favorite), you're getting time in the studio, practicing dealing with clients, learning the business, working with colors, getting paint on your hands.  Waiting tables contributes little to your art career.
So what do you think?  Should an emerging artist abstain from painting what she isn't drawn to?  Is it selling out?
I'd love to hear your thoughts in the comments below!
Maria xxoo
Pin-up girl image above courtesy of http://www.zazzle.com/pinuppro
PS:  I'm on vacation here in South Carolina, beaching it every day, and writing a book that will help artists with art licensing contract langauge.  I'll keep you posted on the progress!