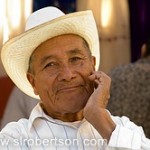 "It's all about connections.  I want to connect with people; I want to make people think 'Yeah, that's how I feel.' Carole King, Musician
There are a few steps to take when you've made a sale of your artwork.  The most important is to make a meaningful connection with your new collector.  After all, the collectors are your supporters who enable you to live a creative life.  And living a creative life enables you to make important contributions to the world.
The rest of the Eight Things You Must Do are necessary for all creative professionals for their creative success.
EIGHT THINGS YOU MUST DO WHEN SELLING A PIECE OF ART:
1.)  PHOTOGRAPH OR SCAN YOUR ART:  Before selling any and every piece you create, be sure to have a photograph of it, preferably a high quality scan.  Trust me, this will come in handy later for more reasons than I can list here.
2.)  AGREE TO A PRICE: The price of your artwork should already be determined and listed, either on your website or on the price sheet if you're at an art festival or event.  A customer may ask for a discount.  It's up to you if you want to offer a discount. Some artists will bump their prices up by 5%, then give a discount of 5% when asked.  Or, if a customer is buying multiple pieces, you may want to give a small price break.
3.)  ADD SALES TAX AND SHIPPING CHARGES:  In Orange County, California, our sales tax is a whopping 8.75%!  That gets added to the price of the piece, as well as my estimated shipping charges, if the item will be shipped.  Be careful with estimating shipping – sometimes you'll end up paying a lot more because you didn't charge enough.  (Note:  If you are shipping the item to an out-of-state location, you don't have to charge sales tax.)
4.)  ARRANGE DELIVERY:  There are a few options for artwork delivery:
CUSTOMER TAKES IT HOME ON THE SPOT:  When at an event, if the customer paid cash or credit card (and you processed the card already), then let them take it with them if possible.  This will save you the trouble of shipping later, and the customer is usually happy not to have to pay shipping charges.

If they paid by check or PayPal, I strongly advise you to wait for the payment to clear.

We've sold many art pieces at shows where the customer paid by check, and only one time did a check bounce.  But I'll tell you, that one time stung!  I no longer let the customer take the item home until after the money is officially in the bank.
PICK UP AT STUDIO:  If the buyer is local to your area, arrange for them to pick up the piece at your studio after the payment has cleared.   I love when people come to our Drew Brophy studio to pick up art, because it's an opportunity to show them other pieces. Once we get a new collector to come into our studio and get to know us personally, they become a Drew Brophy fan for life.  The personal connection is very powerful.
DELIVER AND HANG FOR THEM:  You could offer to deliver and hang the art for a small additional fee that would cover your time and travel expenses.  If a customer purchases several large pieces, and they are less than a two hour drive from our studio, we offer to personally deliver and hang the art for them at no charge.
FOLLOW UP:  If you've shipped the piece, follow up by phone or e-mail later, to make sure that it arrived safely.
5.)  PROVIDE A RECEIPT: Print out a receipt for the customer so that they have a record of the artwork and price they paid for it.  The receipt should have all of your contact information on it, as well as your website address, your phone number and your email.  Many artists include a copyright notice on their receipts.  Ours states that "The artwork copyright is owned by Drew Brophy.  Any reproduction of this artwork must be agreed to, in a separate licensing agreement and in writing, by Drew Brophy."
6.)  RECORD THE COLLECTORS CONTACT INFO: Always keep a record of all buyers of your artwork. We have a spreadsheet of every person who has bought Drew Brophy's originals going back to 1996 (which is when we started keeping track).  I recommend using an Excel Spreadsheet so that you can sort according to year, or painting name, or medium, as you need to.  The spreadsheet has the following information:
TITLE OF ARTWORK/Year Created/MEDIUM/Size/$ PRICE PAID/Buyer NAME, ADDRESS, PHONE, EMAIL
7.)  SEND A THANK YOU CARD:  We mail a nice "thank you" card about a week after the painting was shipped, delivered or picked up.  In the card we write our heartfelt thanks for the buyer contributing to the arts and we share our wish that they enjoy the art for years to come.
8.)  MAILING LIST:  Add your collector's information to your mailing list (ask permission to add their e-mail to your newsletter list).  If you don't send out mailers or newsletters, eventually you will, so start your list now.  A mailing list is a fabulous way to keep in touch with your collectors over the years, particularly if you want to invite them to future shows or let them know about new works that you've created.
Be sure to let your collector know that you appreciate their love of your art, and that you are happy to see the piece go to a good home.  Without the support of our collectors, I don't know what Drew and I would be doing for a living.
Art collectors are the angels that provide support for the arts and that make it possible for artists to put more beauty into the world. For that, I'm grateful!
Maria xxoo
*Photo by Scott L. Robertson whom I discovered on a Creative Commons site.
.