"When one commits, providence moves… "  (once you decide to do something, everything starts falling into place)
We just got news that Drew has been commissioned to paint a 60 foot mural in Myrtle Beach South Carolina this summer.  That was music to our ears, because we weren't quite sure how we were going to financially swing being on the road this summer.
You see, earlier this year Drew  and I decided to do something out of the norm as small business owners.  We are taking three five months to "Surf, SUP and Paint" across the U.S.
And, until recently, we had no idea how we were going to pay for our travels and all of our studio and household expenses at the same time.
I'll be honest; I was nervous about how we were going to make it all happen.  Thankfully, I don't usually let my nerves dictate my actions.  And then, over the past few months, opportunities have literally fallen into our laps, making this trip happen easily for us.
I want to share with you how we made those opportunities come about.
It's my wish for you to understand this brilliant, unconventional concept so that you may use it for yourself.
First, luck is not a factor.  People tell me that I'm lucky to be able to travel and run my own little family business.
A freedom-based lifestyle is not created from luck.  It's the result of making a commitment to what you dream of doing, and then living it out as everything falls into place to make it happen.  This is what I consider "Providence."
Though I'm not a religious person, the word itself comes from a religious idea – you've heard people say "Live and Let God" or "Have faith in God".  Well, in my case, Providence is having faith that it will all work out, AS LONG AS you allow it to.
We could have come up with a million reasons NOT to do our three month trip.  The most obvious is "how will we make our money so we can afford it?"  And "Who will run our business while we're gone?" and "How will we pay our mortgage?"
And then, the question our mothers ask: "What will you do about Dylan's schooling?"
At first we didn't know the answers, but we made the decision anyway.  We will leave in July, adventure across the country and return three months later.  To set the plan in stone, I bought my niece from Florida a one-way plane ticket to fly out and do the drive with us from West to East.
Yes, it seems frivolous!  And so irresponsible!  And just, well, people don't do those things, right?  These are the thoughts of people who don't do a whole lot with their lives, who never break out and really live.  Many of them die with money in the bank but very few happy memories.
Not us.  Drew and I share the belief that life is to live NOW, not later.
The secret is simple:  Make the decision first (without the money or the solutions) and then have faith that all the pieces will come together.  And, they always do.
I didn't make this up.  I learned it late in life.  This idea of making a decision and watching pieces come together was written about by Goethe William Hutchinson Murray, in a quote I've often referred to.  

The message of the quote is life-changing and immensely powerful, once you come to understand it.  It's long, so I've broken it into prices for you, with my thoughts after each section:
"Until one is committed, there is hesitancy, the chance to draw back…"
Until you truly commit in your heart, you can pull back at the last second.  I see this all the time in the surfing lineup (and I've been guilty of it myself!)  You see a good wave coming, you start paddling madly for it, then, just as you are about to drop into this heaving, huge wave, you PULL BACK because you realize you just aren't ready for that yet!
The other side of the coin is full commitment.  If you are truly committed, there is no turning back.  Like buying a plane ticket; you can't get your money back, so your decision is made.  You're going!
"Concerning all acts….ignorance of which kills countless ideas and splendid plans"  This means that if you don't come to understand the next part of the quote regarding commitment, you may kill all ideas, all wonderful plans, anything BIG you wish to do.  This next part is what you want to understand:
"That the moment that one definitely commits oneself, then Providence moves, too."  The moment you make a true decision, everything starts falling into place.  EVEN IF your decision is nuts, has never been done before, you can't see how it will happen, it's nearly impossible, etc. etc. etc.
Once you make a decision, Providence moves.  It will happen.  It will work out because you've made the commitment.  For you skeptics out there, the HOW is explained in the next part of the quote, below:
"All sorts of things occur to help one that would never otherwise have occurred.  A whole stream of events issues from the decision, raising in one's favor all manner of unforeseen incidents and meetings and material assistance, which no man could have dreamed would have come his way."
Once you commit, magic happens.  People start offering you work, friends mention something that helps you achieve it, things fall into your lap: jobs, information, offers, the right people.
By making a commitment, you crack open previously unknown sources that release elements of the right stuff that you need!
"Whatever you can do, or dream you can do, begin it. Boldness has genius, power, and magic in it. Begin it now."
This means that you shouldn't wait for things to happen, or for permission to make things happen, for your kids to grow up, for you to get married, for others to agree with what you're doing, for the economy to get better, for your retirement, or whatever is making you wait to do what you dream of.
Do what you want to, with your life, with your year, with your summer, NOW!
When Drew and I made the decision to travel for three months, we hadn't a plan.  But with the decision Providence moved; opportunities began to pop up.  Things started happening to make our trip work.
Here's my personal experience with "all sorts of things occur to help one that would never otherwise have occurred":  Once we announced that we were traveling, opportunities to solve our challenges popped up:
Artist Ron and Michelle Croci taught us how to go about renting our house for the summer on V.R.B.O.  (This is what's paying our home expenses while we are gone.)
Friends as well as people we barely know in Idaho, Spokane, Missoula, Minnesota, Cape Hatteras, and other awesome places invited us to come visit them on our way (and we will visit every single one of them).  We have friends to see in over 15 states!
Drew was commissioned to paint a huge mural in South Carolina in August, which is exactly where we will be at that time.  How "lucky" is that?!
My friend who was recently "retired" from the corporate world, Claire, will be running our internet business while we are gone and she will be our property manager for our house.
As for Dylan's schooling:  we just learned of an excellent Virtual Home School program.  Dylan will begin his 6th grade classes from the road.  As long as we have an internet connection, he can go to "school" anywhere in the world!
I share this concept and my story with you to demonstrate that you don't have to do things the way everyone else does.  You can take giant leaps into unknown territory, try new things, commit to travel or new business ideas.
Or, how about just taking that leap into doing that one thing you've dreamed of your whole life, but you waited for all the pieces to come together?
Well, now you know, it will all come together once you decide to do it, in the form of a commitment.
What's next for you?  Please, share in the comments!
Luv, Maria xxoo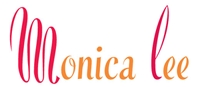 PS:  Don't miss my recent interview with the lovely Monica Lee of "Smart Creative Women!"  In this one hour session I'm dishing up talk on art, money, business and things I probably should never talk about.  Watch it here:  http://smartcreativewomen.com/maria-brophy/